Everyone wants to be successful in life because that's the best way of enjoying it. However, it's not easy to achieve success. One has to work hard with all the passion and courage to make it happen.
Success depends in part on inspiration, and you can get inspired from a personality, from an event, from saying, etc. As a person, you don't have to fear failures because they will ultimately take you to the heights of success.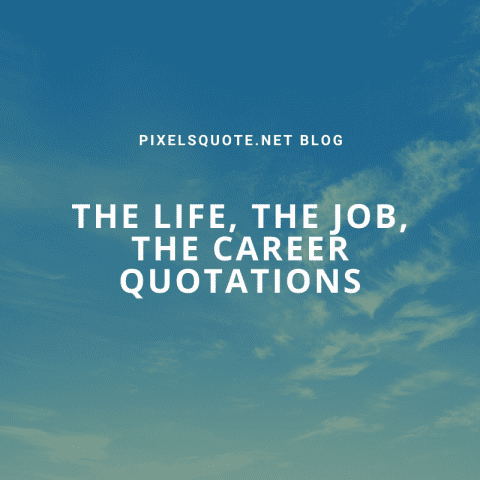 Here, we will get you to some of the most motivating quotes to achieve success in your life. Here we go!
The Most Amazing Quotes To Become Successful
"Try not to become a man of success, but rather try to become a man of value." – Albert Einstein
This is perhaps the most amazing quote of Albert Einstein that can help you become a successful individual. Make yourself a man of values, and success will automatically come to you.
One more thing – don't look for shortcuts if you want the world to know you as a passionate person.
"Success is a lousy teacher. It seduces smart people into thinking they can't lose." – Bill Gates
Bill Gates has achieved wonders in his life, so you cannot question his approach. According to him, success is a lousy teacher, and quite honestly, it's a fact.
Try to give your 100% in whatever you do, and the desired results will surely come. Just don't stop and keep on working harder with every passing day. That's the mantra of success.
"A true friend is one who overlooks your failures and tolerates your success." – Doug Larson
Never keep the company of someone who doesn't want to become a sensation. People like these won't help you turn your dreams into reality.
The last thing you can do is make a friend who isn't optimistic because he will turn you into a loser. Find a mate who always encourages you to do wonders in your life. That's the best way to stay motivated and keep going.
Life is a one-time thing. It has to be lived to perfection so that you don't have anything to regret.
Ups and downs are parts of life, but it is important to keep going. One day, life will surely take you where you always want to go.
"The greatest glory in living lies not in never falling, but in rising every time we fall." -Nelson Mandela
"If you look at what you have in life, you'll always have more. If you look at what you don't have in life, you'll never have enough." – Oprah Winfrey
"Your time is limited, so don't waste it living someone else's life. Don't be trapped by dogma – which is living with the results of other people's thinking." – Steve Jobs quotes
"Life is what happens when you're busy making other plans." – John Lennon
"Many of life's failures are people who did not realize how close they were to success when they gave up."– Thomas A. Edison.
Quotes To Bring Positive Vibes
It is not less than necessary to have positivity in your life because it can make you achieve whatever you want in your life.
You can bring positivity by reading May Quotes, and you will definitely turn things around for yourself.
"You always pass failure on the way to success." – Mickey Rooney.
"No one is perfect – that's why pencils have erasers." – Wolfgang Riebe.
"Positive thinking will let you do everything better than negative thinking will." – Zig Ziglar.
"It always seems impossible until it is done." – Nelson Mandela.
"The only time you fail is when you fall down and stay down." – Stephen Richards.
Inspirational Quotes About Job
It is important to be honest with your job if you want to be successful in your life. Job teaches you many things like how to be punctual, how to work hard, etc.
Make sure you choose a job or profession that inspires you the most. That's how you can make your work hassle-free.
"Choose a job you love, and you will never have to work a day in your life." – Confucius
"Find out what you like doing best and get someone to pay you for doing it." – Katherine Whitehorn
"Failure doesn't mean you are a failure it just means you haven't succeeded yet." – Robert H. Schuller
"I think everyone should experience defeat at least once during their career. You learn a lot from it." – Lou Holtz
"I want to look back on my career and be proud of the work, and be proud that I tried everything." – Jon Stewart.
Amazing Quotes About Career
Motivation is needed to take your career to the next level. Rather than choosing a career you don't like, make sure you go with the one you like the most. That's how you can make your career awe-inspiring.
Many people choose their careers without thinking a lot, and that's the worst possible thing one can do to spoil his/her personality and life at the same moment.
"The only way to do great work is to love what you do. If you haven't found it yet, keep looking. Don't settle." – Steve Jobs.
"There is no passion to be found in playing small – in settling for a life that is less than you are capable of living." – Nelson Mandela.
"Build your own dreams, or someone else will hire you to build theirs." – Farrah Gray.
"I am not a product of my circumstances. I am a product of my decisions." – Stephen Covey.
"When everything seems to be going against you, remember that the airplane takes off against the wind, not with it." – Henry Ford.
Living a successful life is one of the best feelings in the world. However, it is important to work hard to make everything out of nothing. We hope these quotes have helped you stay positive to turn things around for yourself.