Disney is just another word for magical. It simply sums up your entire childhood. Even after you've grown up, you can learn a lot from your favorite Disney Quotes of all times.
Whether you're looking for inspiration to live life joyfully or you feel the desire to delve into your childhood again, these quotes prove to be great thought stirrers.
Although Disney movies are said to be made for kids, even adults can learn big lessons from them. Disney is the symbol of hope, happiness, true love, imagination, and fantasies. They just know the trick to warm your heart even on your worst days.
Here we have only the best quotes from Walt Disney as well as various Disney characters. They are surely going to keep you motivated for the battles of life. Who knows, you might even meet your knight in shining armor, just like Disney movies.
The Disney Quotes Collection With Beautiful Images
"The way to get started is to quit talking and begin doing." – Walt Disney.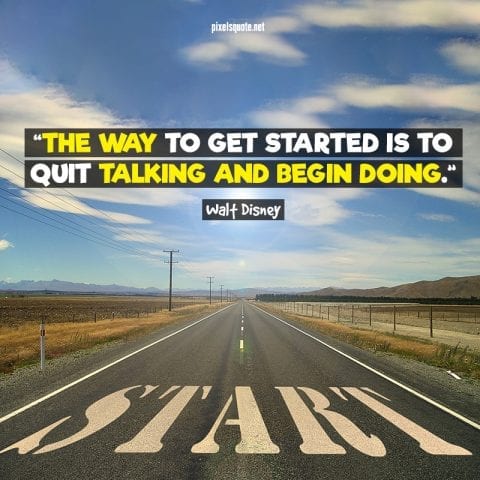 "Sometimes the right path is not the easiest one." — Grandmother Willow, Pocahontas.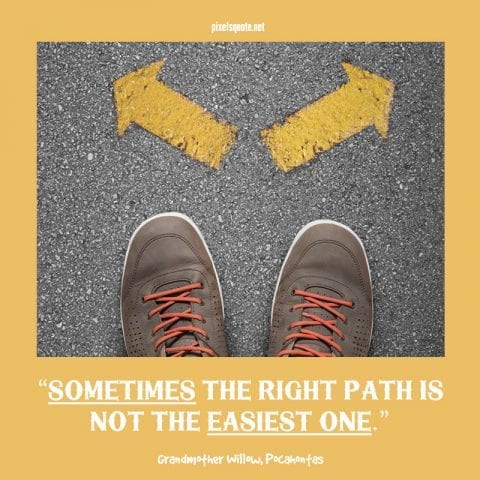 "Every adventure requires a first step."– Alice.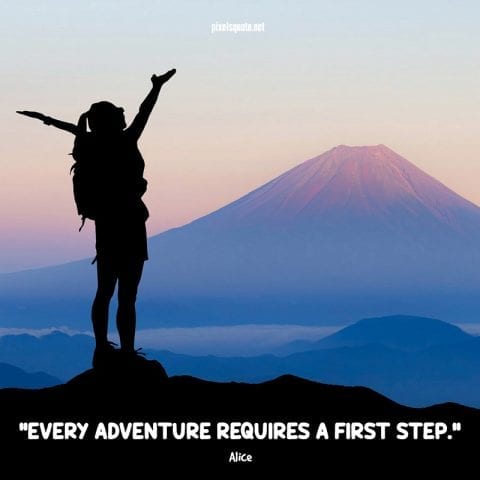 "Always let your conscience be your guide." — Jiminy Cricket, Pinocchio.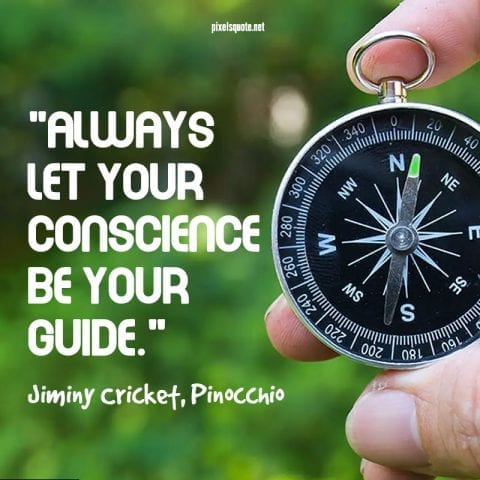 "The very things that hold you down are going to lift you up." — Timothy Mouse, Dumbo.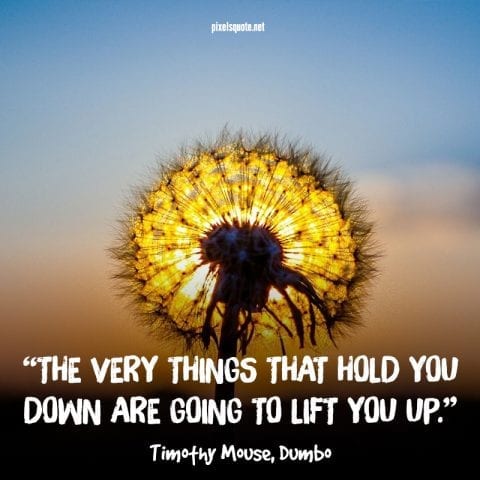 "I never look back, darling! It distracts me from the now." – Edna Mode, The Incredibles.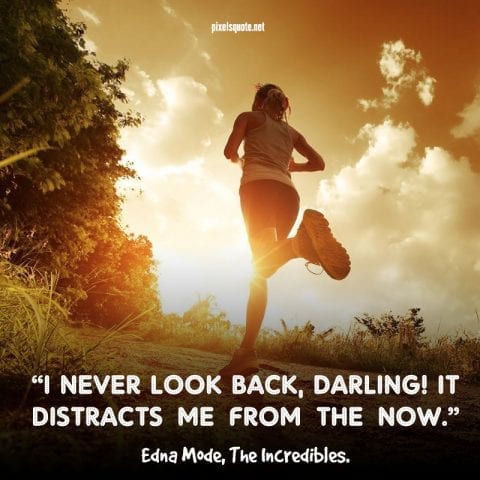 "All our dreams can come true if we have the courage to pursue them." – Walt Disney.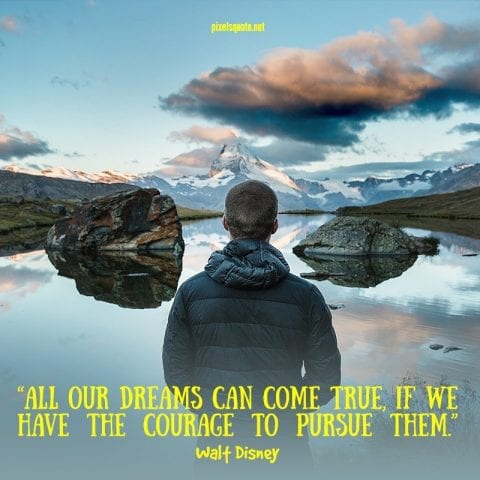 "My dream wouldn't be complete without you in it." – Naveen, Princess And The Frog.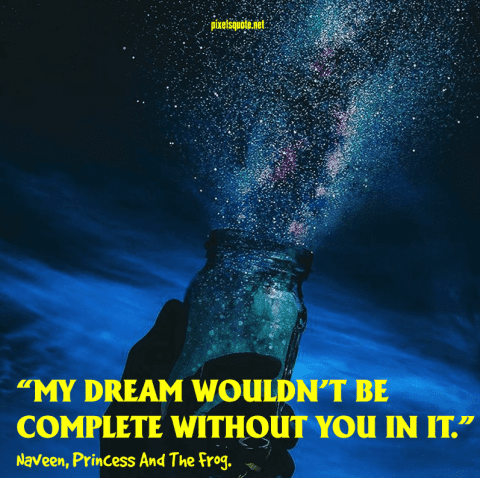 Which Of These Disney Quotes Was Your Favorite?
Captivating songs, magnificent palaces, and gorgeous Disney princesses. Certainly, our childhood would be incomplete without it all. These Disney Quotes are like a joy ride that takes you back to the innocent days when you were little.
"I was hiding under your porch because I love you." – UP
"First, think. Second, believe. Third, dream. And finally, dare." – Walt Disney
"Venture outside your comfort zone. The rewards are worth it." – Rapunzel, Tangled
"If you focus on what you left behind, you will never be able to see what lies ahead." — Gusteau (Ratatouille)
"Open different doors, you may find you there that you never knew was yours. Anything can happen." – Mary Poppins.
"The only way to get what you want in this world is through hard work." – Tiana, The Princess And The Frog.
"No matter how your heart is grieving, if you keep on believing, the dream that you wish will come true." – Cinderella
"If you can dream it, you can do it." – Walt Disney
"If you can visualize it if you can dream it, there's some way to do it." – Walt Disney
"I don't want to survive. I want to live." – The Captain, Wall-E.
"If you dream a thing more than once, it's sure to come true." – Aurora, Sleeping Beauty.
"You're only a fool if you give up." – Aladdin, Walt Disney.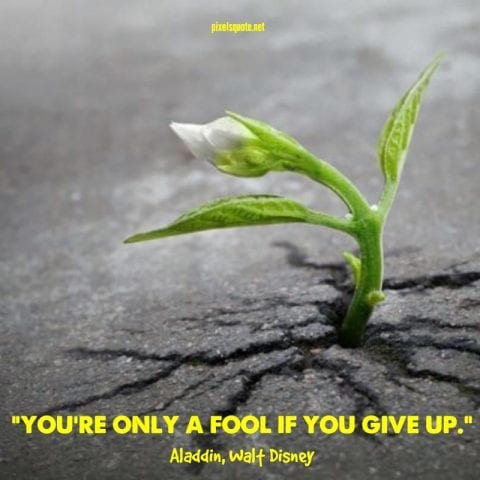 "Remember, you're the one who can fill the world with sunshine." — Snow White (Snow White and the Seven Dwarves)
"Love is putting someone else's needs before yours." – Frozen
"Ohana means family, and family means no one gets left behind or forgotten." – Lilo & Stitch
"I'd rather die tomorrow than live a hundred years without knowing you." – John Smith, Pocahontas.
"Because when I look at you, I can feel it. And I look at you and I'm home." – Dory, Finding Nemo.
"Any day spent with you is my favorite day. So, today is my new favorite day." – Pooh, Winnie The Pooh
"To spend a life of endless bliss, just find who you love through true love's kiss." – Giselle, Enchanted.
"To laugh yourself is to love yourself." – Mickey Mouse
"You can't force someone to like you. It takes time for friendship to grow." – Cody, Suite Life of Zack and Cody
Reliving old memories of your childhood with your loved ones is perhaps the most soothing and comforting of all emotions. Undoubtedly, the world of Disney helps a great deal in bringing out the inner child in you!
So, what are you waiting for? Gear up and get ready to embark on a mysterious and magical experience with the Disney family.
Meaningful Disney Movies Quotes
"Some people are worth melting for." – Olaf, Frozen
"A little consideration, a little thought for others, makes all the difference." – Eeyore, Winnie the Pooh
"The past can hurt. But the way I see it, you can either run from it or learn from it." — Rafiki, The Lion King
"The flower that blooms in adversity is the most rare and beautiful of all." — The Emperor, Mulan
"Ohana means family. Family means nobody gets left behind."– Stitch
"Your library makes our small corner of the world feel big…" ― Belle
"When you find out who you are, you find out what you need."
"Now, think of the happiest things. It's the same as having wings."— Peter Pan
"You're never too old to be young."— Happy.
"If you cannot say something nice, don't say nothing at all." – Bambi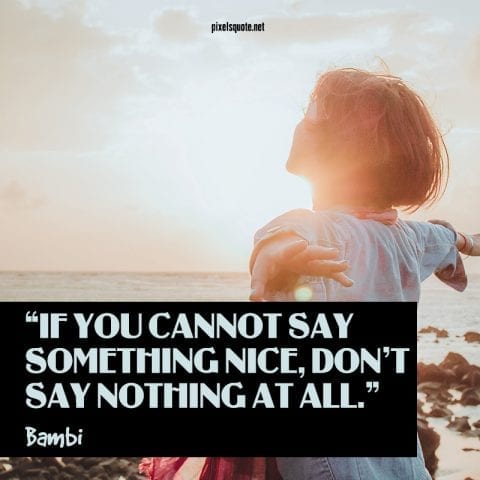 "I'm only brave when I have to be. Being brave doesn't mean you go looking for trouble."— Mufasa
"To laugh at yourself is to love yourself."– Mickey Mouse
"You're mad. Bonkers. Off your head … But I'll tell you a secret … some of the best people are."— Alice
"To face the future with another who means more than any other is to be loved." – The Rescuers
"Giving up is for rookies."— Philoctetes
"The only thing predictable about life is its unpredictability."— Remy
"When will my reflection show Who I am inside?"— Mulan
"A true hero isn't measured by the size of his strength, but by the strength of his heart." — Zeus, Hercules
"You will always remember this as the day that you almost caught Captain Jack Sparrow." – Pirates of the Caribbean: The Curse of the Black Pearl
"Ladies do not start fights, but they can finish them." – The AristoCats
"She warned him not to be deceived by appearances, for beauty is found within." – Beauty and the Beast.