True love quotes have become popular and been used in a wide range of content as technology develops. They are not only easy to be found (by just the search engine) but also convenient to be used.
For years may we have wondered if anything is the true meaning of love. Many quotable quotes from many notable people throughout decades have sparked a hint of light into the issue, yet still failed to carry out a convincing answer, for to any one of us, love is not given the same definition.
Sometimes we have no ability to put our feelings into words; sometimes we cannot find a proper way to interpret our thoughts properly, but the others do.
And we know where we can find them: through love quotes. And for the sake of your long-lasting relationships, below is the collection of 30+ true love quotes, we believe, you can rely on to deliver the most meaningful messages to your beloved ones, within the words of which laid your internal flame.
The True Love Quotes
"A beautiful dream comes true every moment I spend with you."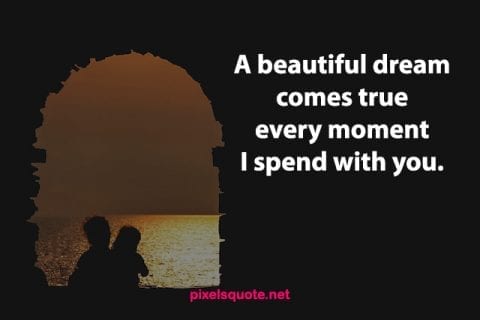 Love lies in every moment of happiness when one person is next to the one he/she loves.
That is the reason why each such wonderful moment is always able to make your dream come true.
"The best quality of true love is the feeling that somebody understands you, and you understand somebody."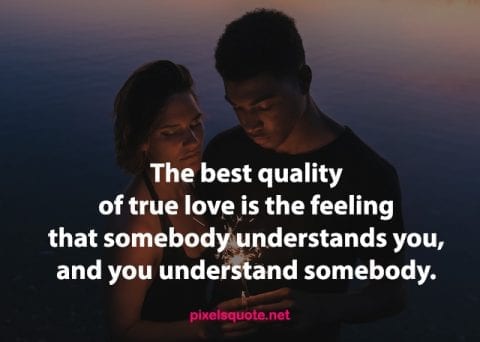 This may be considered as one of the best true love quotes that exactly tell the nature of true love.
If you are trying to find out your own definition of true love, the quote really can help.
"A true love is two imperfect people refusing to give up on each other."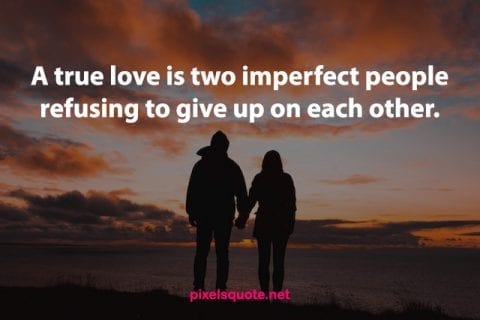 Because no one is perfect, people living in this life are supposed to find their own missing piece.
When they are together, their world will be completed.
Love is a kind of power that can help filling imperfection and motivation for the couple to overcome all differences and difficulties.
"All stories about true love are endless."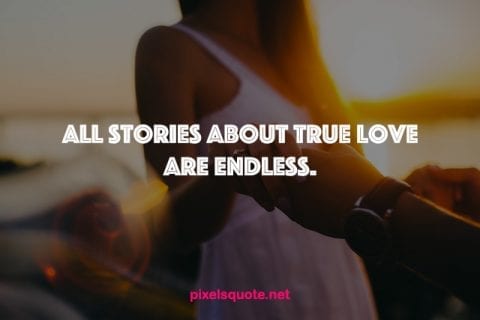 "Death cannot stop true love. All it can do is delay it for a while." – True love quotes from The Princess Bride.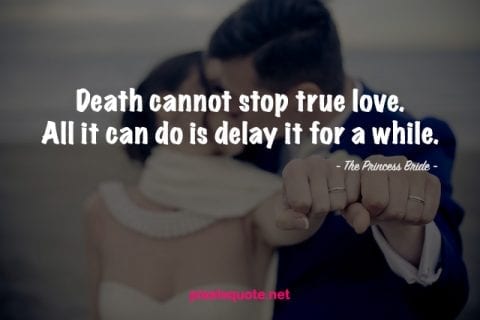 "When I am with you, I lose myself. Without you, I am already lost."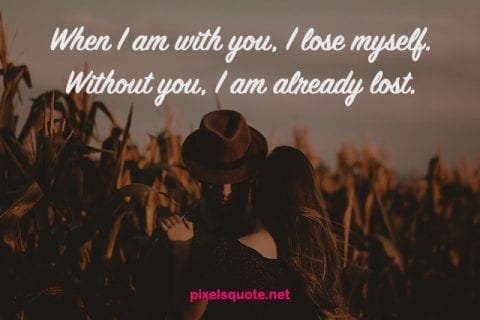 "Fall in love with the person who enjoys your madness. Not an idiot who forces you to be normal!"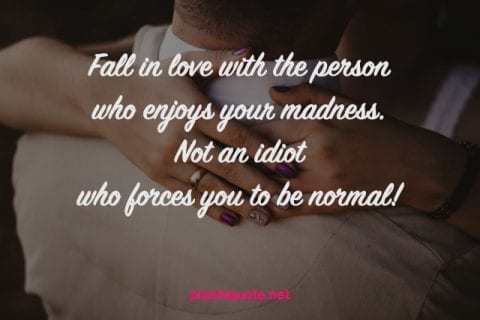 A true love quote really can help you find out how is true love. Love is sympathy which helps one to understand all the things of the other, both strength and weakness, and to able to forgive for mistakes.
"When I miss you, I read our old conversations, smile like an idiot, listen to songs that remind me of you, then I miss you more."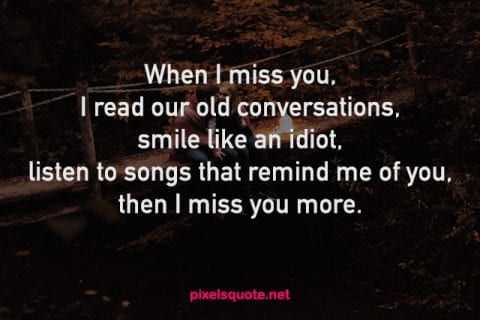 Harmony in love is so powerful that it cannot separate two lovers. It is horrible to separate a vital part of your life, isn't it?
But sometimes they have to be far from each other due to some circumstances, and it creates the feeling of missing someone.
So when you miss them, you will look back at all those things related to your loved one, and you will miss them more of-course. How you can solve that, it is a usual attraction rule on our earth.
Read more: ROMANTIC VALENTINE'S DAY QUOTES.
"I am sorry for every time when I am wrong but I love you every single second."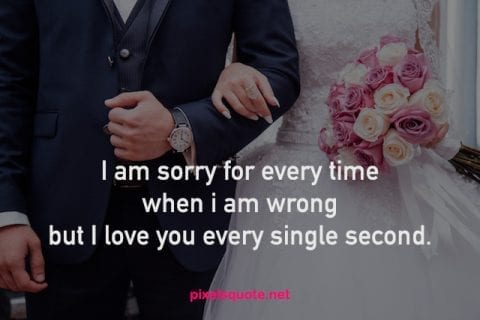 The quote is a kind of sweetened way to say "I love you" to the one you are in love with.
Whenever your partner receives those words like that, we strongly believe that they can be really touched by your heartfelt feelings.
"True love is not hot kisses and gentle hug. It`s the feeling which makes you want to kiss and hug."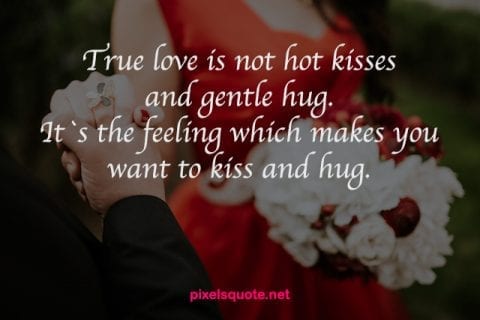 Love is to be found in every feeling, not action. The important thing that shows how much you love someone is not how many times you hug or kiss her, but how strong you feel when you two are near.
"I just love to find you beside me all the time, Being with you is the best feeling of my life."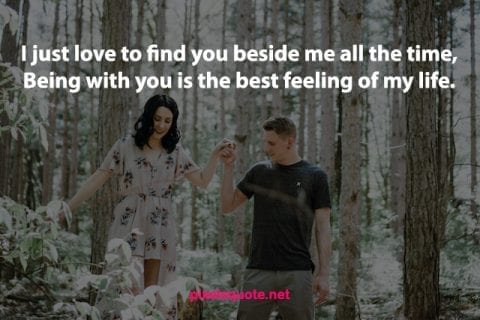 One of the best feelings in the world is being next to the one you are in love with. It is because when you are together, it feels like you have the whole world beside you.
Every missing piece is found, every moment becomes valuable and treasurable.
"Don`t find true love, and it will find you itself."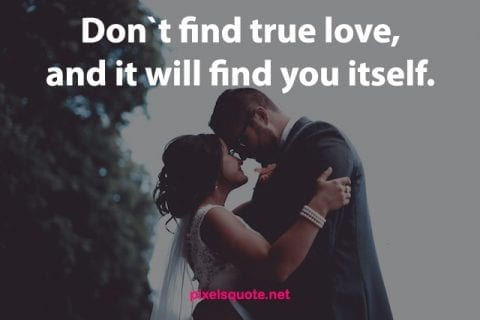 There has never been a correct definition for what is called true love. That is because each person understands, knows and feels it by their own way.
True love can find true love. So there is no need to be too hurry to find your true love right away.
"I love you every time. I love you not for whatever you are, but I love you for what I am while being with you."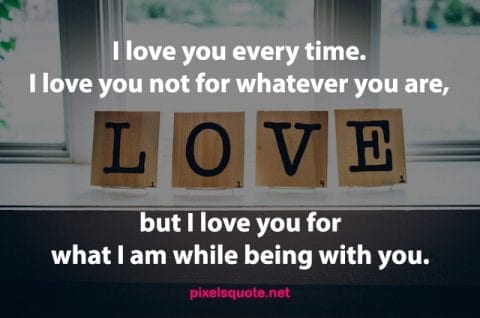 Talking about love is no end, and it is no limitation also. You give them your love every time not for whatever they are, but only for what feeling while you are being with your loved one due to your highly important emotion.
"Really true love begins with loving yourself: your appearance, actions, soul' … everything. Love yourself, and other people will love you even more."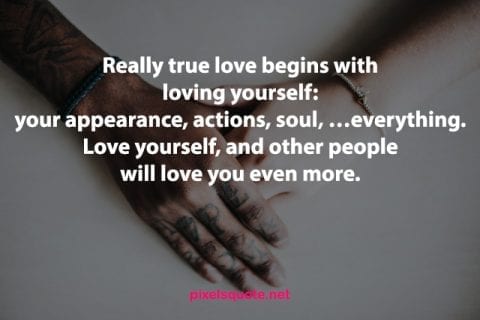 It is true that when you love yourself, you show up attraction from your appearance, actions, and soul, everything from inside to outside.
You take care of yourself well means you are able to do the same to your loved one also.
That's why other people will love you even more, and you deserve such true love.
"You know it's true. Everything I do, I do it for you"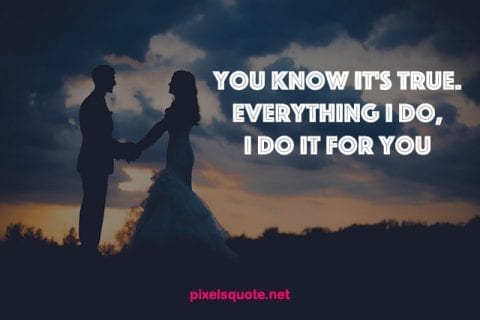 Love is something really magical because it has a power that can make someone sacrifice all the things they have for the one they love.
Someone may call it stupid. But we are sure no one can deny the strength of love to a person when they are in love.
Image Quotes about the true love
"Every time I see you, I fall in love all over again."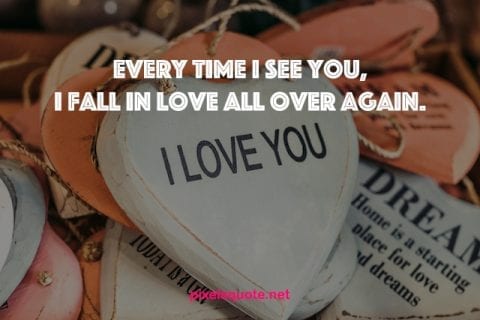 "True love is the thing you`ll never have to chase."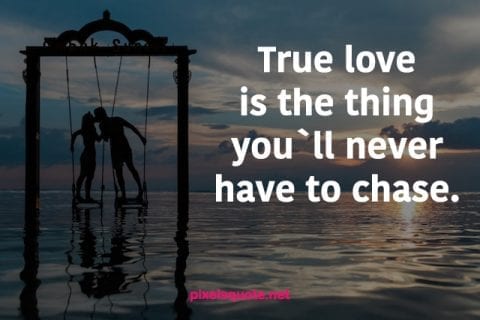 "Happy endings are a fantasy when true love exists."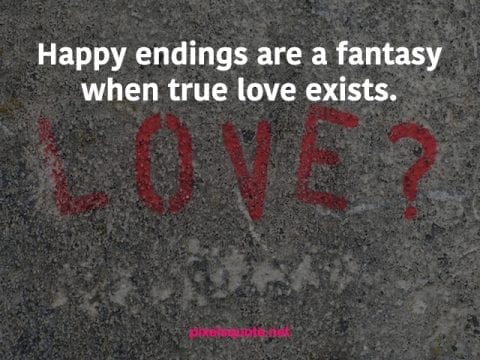 "I don`t believe in magic, I believe in true love."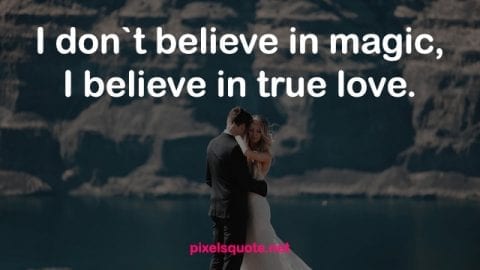 "I see you in every place. Everything reminds me of you. You are my world. I love you."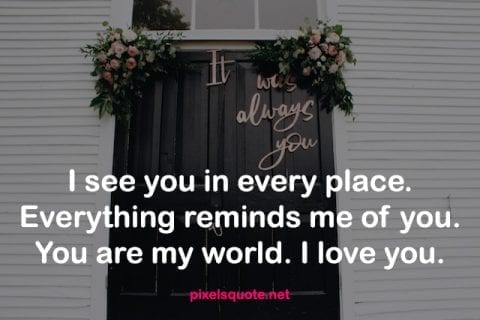 "True love is like ghosts, which everyone talks about and few have seen."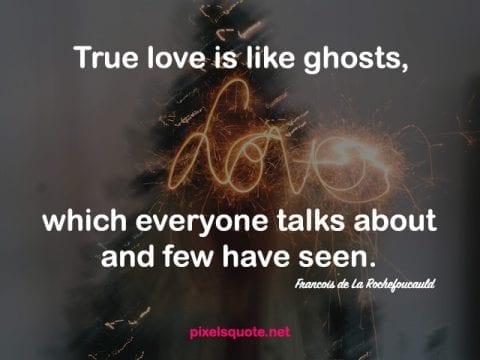 "Spending my lifetime with you is all I strive for. I can't imagine life without you by my side."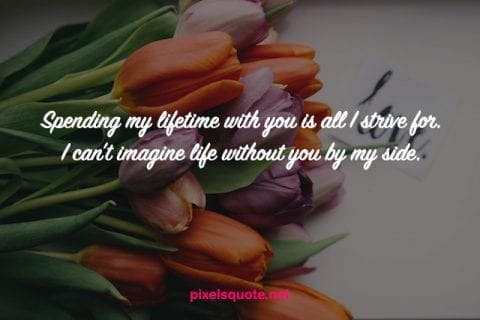 "Tell me your dreams, and I'll make them happen."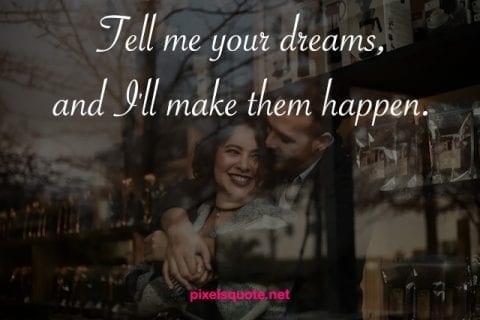 "I want to be your last everything."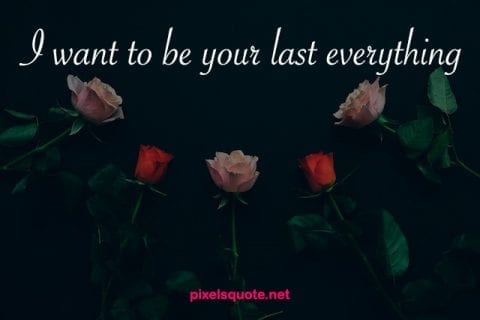 "If a hug represented how much I loved you, I would hold you in my arms forever."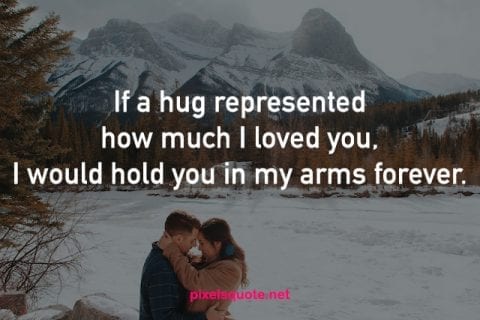 "The moment that I laid eyes on you my world changed. All I could see was beauty around me. All I felt was pure bliss. All that I wanted to do was to love you."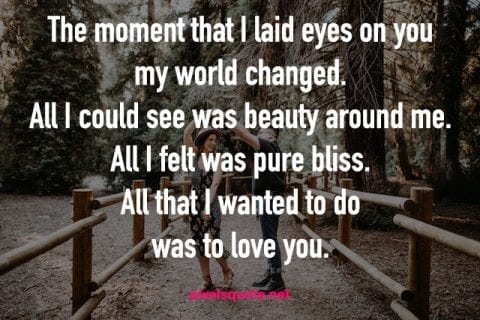 "If you want to find true love, you should be able not only forgive, but also forget."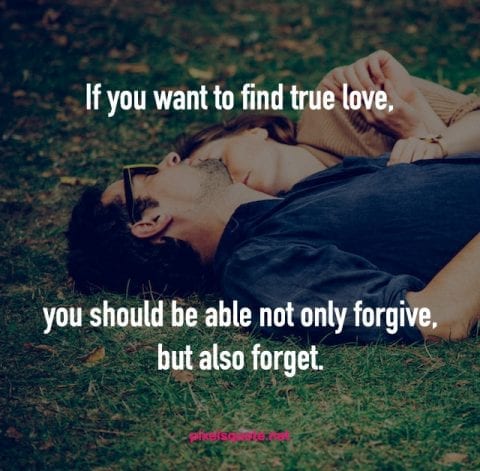 "In the name of true love, people should go very far."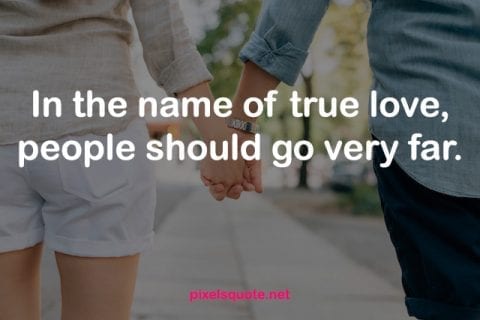 "Long and lasting unconditional love is all I have to offer you."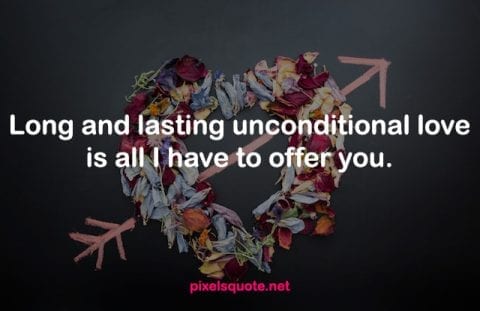 "Spending time with you is so precious and I love every minute that we are together."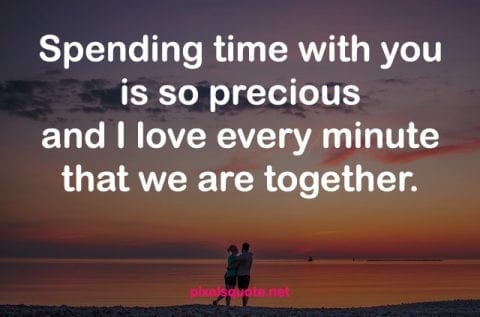 A quote is somehow a treasure if it can be found in the time it is needed. And it will become more than just treasure if it is to be put in its right place.
You may have difficulties to preamble your Youtube video content about scientific views of 'love'. You may find nothing interesting to put into your Instagram account's bio box.
You may need to find a quote for the Facebook fan page you're running a business on, or you just simply want to make a whole series of quote pics for your Pinterest.
That is when you find yourself the right true love quotes here.