Have you ever felt lucky? Most of us do, from time to time. You have probably felt bad luck too. But what is luck or good luck? Is it some kind of natural law and does it exist when nobody is there?
The below quotes about good luck will help you recognize that.
We hope you like them and please let your special one such as you love, your friends knows that we wish them good luck too!
Good luck inspirational quotes
"Good luck is a residue of preparation. " – Jack Youngblood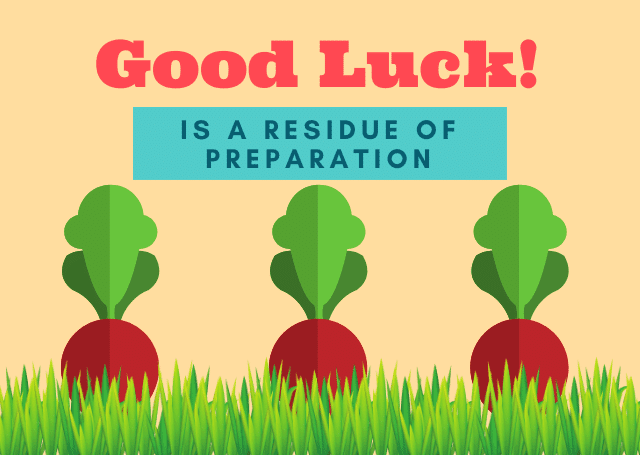 Good luck is the results are obtained when we are prepared, not simply achieved it easily.
"The harder I work, the luckier I get." – Samuel Goldwyn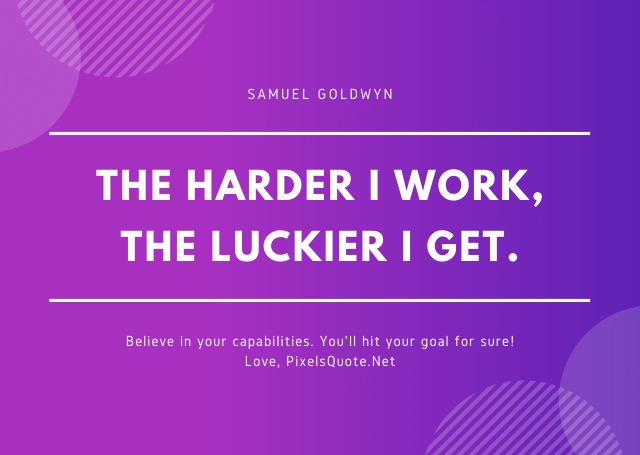 In addition to preparation, hard work is also a condition for you to have good luck in life. The harder you work, the more luck you'll get.
"Good luck needs no explanation. " – Shirley Temple' good luck quotes.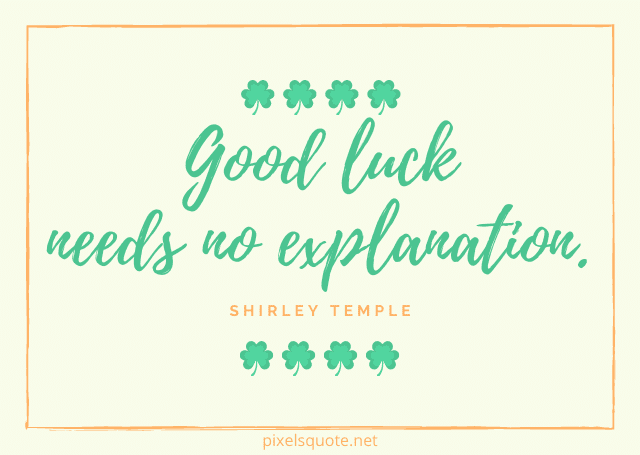 Enjoy the good luck that comes to you. No one can help you get this lucky. Because it is the result of your diligence and efforts.
"Luck is great, but most of life is hard work." – Iain Duncan Smith
"Learn to recognize good luck when it's waving at you, hoping to get your attention." – Sally Koslow
"Inspiration is one thing and you can't control it, but hard work is what keeps the ship moving. Good luck means, work hard. Keep up the good work. " – Kevin Eubanks
"My success was due to good luck, hard work, and support and advice from friends and mentors. But most importantly, it depended on me to keep trying after I had failed. " – Mark Warner
"Diligence is the mother of good luck. " – Benjamin Franklin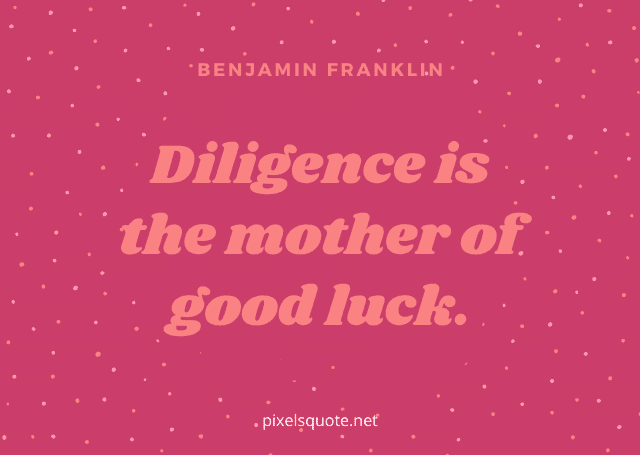 "Luck is what we make it, not what is thrust upon us. You've shown initiative and it has nothing to do with luck." – George Bellairs
"Good luck is the willing handmaid of a upright and energetic character, and conscientious observance of duty." – James Russell Lowell
"Beware what you wish for, unless you have the grace to hope that your luck can be shared." – Luck quote from Christopher Hitchens
"I've found that what most people call luck is often little more than raw talent combined with the ability to make the most of opportunities." – Timothy Zahn
"The amount of good luck coming your way depends on your willingness to act. " – Barbara Sher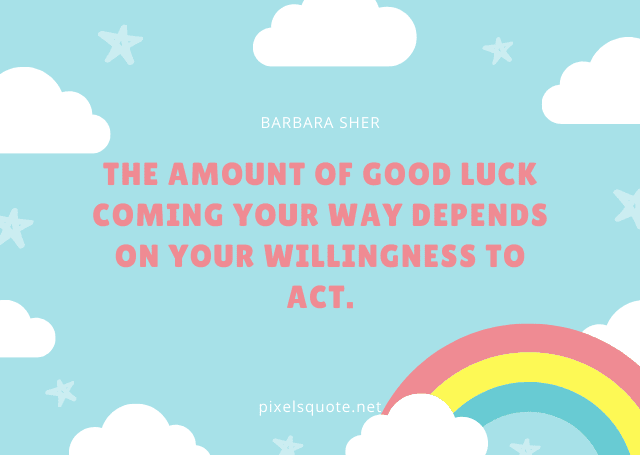 "We are all a great deal luckier that we realize, we usually get what we want – or near enough." – Roald Dahl's quote.
"You don't get lucky while sitting in the sofa with arms crossed doing nothing. You can be lucky only when you are prepared." – Nesta Jojoe Erskine
"Good luck happens to people who work hard for it. Sometimes people just fall into the honey pot, but I've consistently strived to create whatever good fortune I can get in my life – and consistently strive just as hard not to screw it up once I have it!" – Patrick Duffy
Best of luck quotes
"Concentration attracts luck factor." – Amit Ray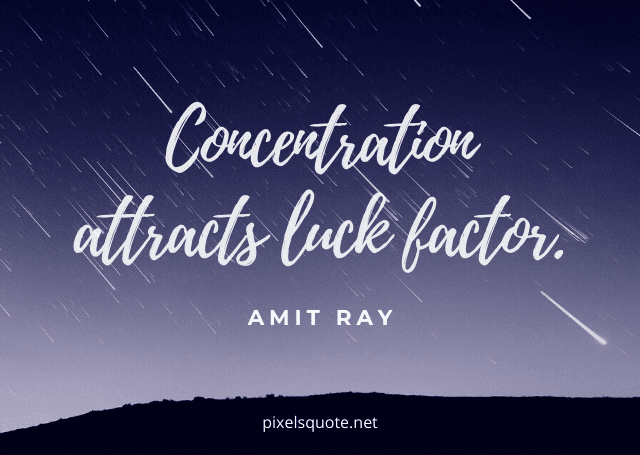 Always focus on your work, strive non-stop and then luck will smile at you.
"Good luck has its storms." – George Lucas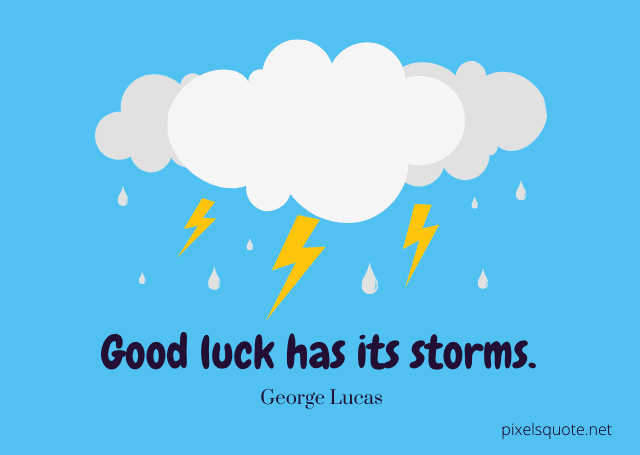 To have luck, we have to go through a lot of effort and suffering. Nothing will suddenly come to us if we do not strive at work.
Love also cannot come to us if we do not care for it. When the storm passes, it's also the time of good luck to you.
"I'm a greater believer in luck, and I find the harder I work the more I have of it" – Thomas Jefferson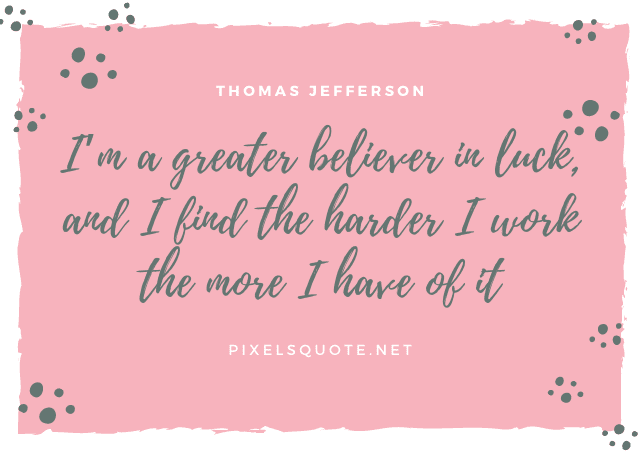 "Luck is a dividend of sweat. The more you sweat the luckier you get. " – Ray Kroc
"Luck is everything… My good luck in life was to be a really frightened person. I'm fortunate to be a coward, to have a low threshold of fear, because a hero couldn't make a good suspense film." – Alfred Hitchcock
"Pray for intestinal fortitude, work hard, and keep the faith. Oh, and pray for good luck, you're gonna need it. " – Jerry Reed
"I don't rely on feng shui. I believe hard work brings us good luck and success. " – John Gokongwei
"It's hard to detect good luck – it looks so much like something you've earned. " – Frank A. Clark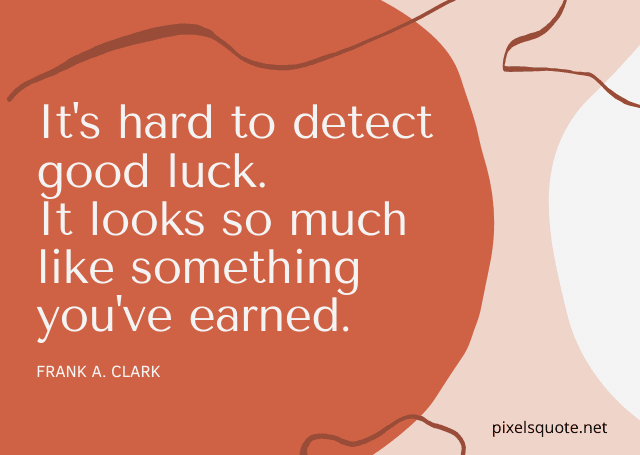 "Yes, I've had some pretty good luck finding wonderful talent. " – Gene Krupa
"A great man's greatest good luck is to die at the right time." – Eric Hoffer
"There is much good luck in the world, but it is luck. We are none of us safe. We are children, playing or quarrelling on the line. " – E. M. Forster
"What's happened in my career is probably fate and good luck. " – Pruitt Taylor Vince
"There are rules to luck. Not everything is chance the wise; luck can be helped by skill " – Balthasan Amacian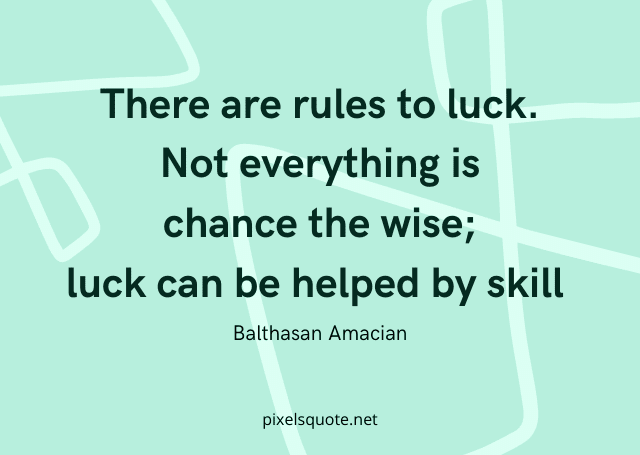 "I've always believed in luck. I love the fact that people can change their lives instantly" – Fiona Barton
"For a long time now I have tried simply to write the best I can. Sometimes I have good luck and write better than I can." – Ernest Hemingway
"Luck has nothing to do with it, because I have spent many, many hours, countless hours, on the court working for my one moment in time, not knowing when it would come." – Serena Williams
"When you play for 20 years – and really, I never had to miss a game due to injury – that's not just good protection. That's good luck." – Peyton Manning
Good luck vs bad luck quotes
"Most of us regard good luck as our right, and bad luck as a betrayal of that right. " – William Feather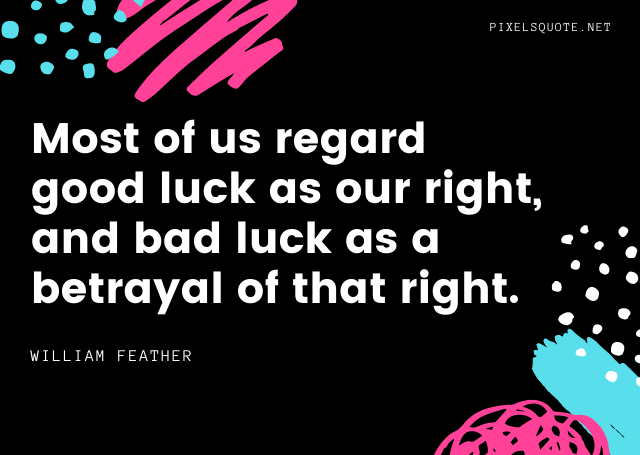 "The universe works in crazy ways. Your good luck will come in waves, and so does your bad, so you have to take the good with the bad and press forward." – Nick Cummins
"Nobody gets justice. People only get good luck or bad luck. " – Orson Welles
"Good luck is when opportunity meets preparation, while bad luck is when lack of preparation meets reality. " – Eliyahu Goldratt
"I think we consider too much the good luck of the early bird and not enough the bad luck of the early worm. " – Franklin D. Roosevelt
"Not many people have had as much bad luck as I have, but not many people have had as much good luck, either. " – Tig Notaro
"Remember that sometimes not getting what you want is a wonderful stroke of luck. " – Dalai Lama XIV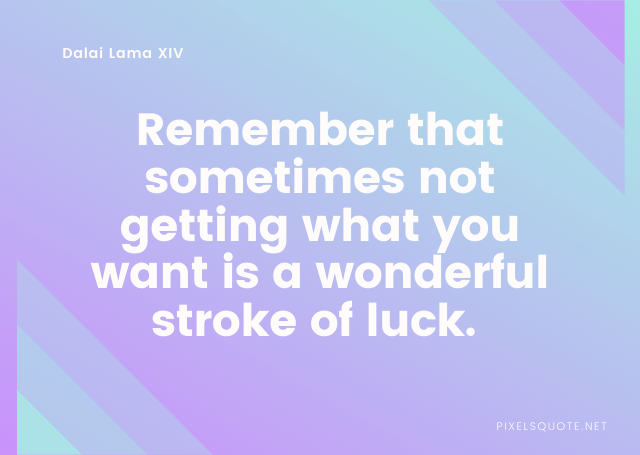 "The only good luck many great men ever had was being born with the ability and determination to overcome bad luck. " – Channing Pollock
"Here's the thing about luck…you don't know if it's good or bad until you have some perspective." – Alice Hoffman
"Luck is a very thin wire between survival and disaster, and not many people can keep their balance on it." – Hunter S. Thompson
"People say they don't believe in luck: luck is the reason the dinosaurs got wiped out and why human beings became the new dominant species on this planet." – Stewart Stafford
"You never know what worse luck your bad luck has saved you from." – Cormac McCarthy