No matter how painful, failure and tragedy are part of life. Life always tries to beat us when we get stuck, but reading encouraging words will help your man lift himself up.
Whether we can find joy in our daily struggles and achieve success largely depends on our ability to persevere through even the most difficult adversity without giving up.
If your man is going through a tough time, finding something to give him some support can help him remember that life isn't always bad. These seemingly endless fears, disappointments, pain, and grief are just moments that will soon pass.
We've compiled a list of the best encouraging words for men to reinforce his lost confidence.
Read more: Courage quotes to keep you stepping forward.
Encouraging words for men
"You are the perfect man for me."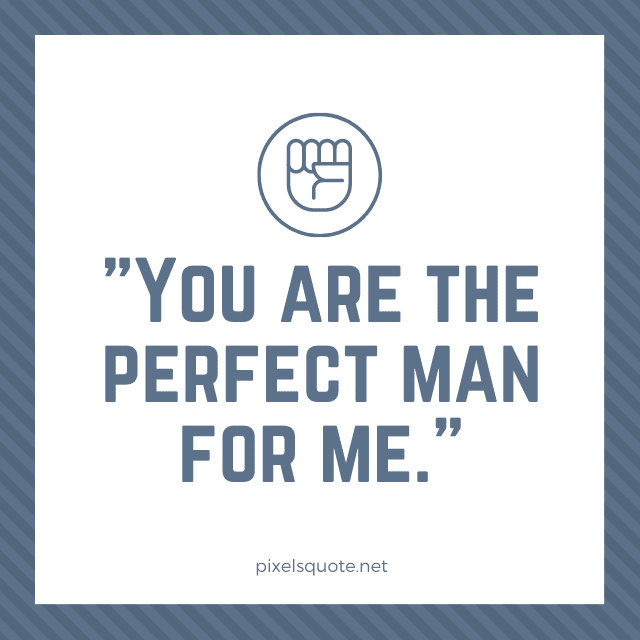 "You are one handsome man."
"I can't wait to experience the rest of life with you."
"Happy people do not have the best things, they make the best of whatever they have."
"I know it's been tough but I am still cheering for you."
"You can always make me laugh. I'm so happy I have you!"
"I trust you."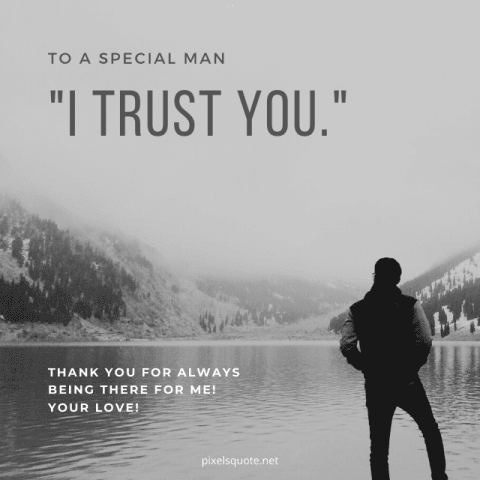 "I will always respect and honor you."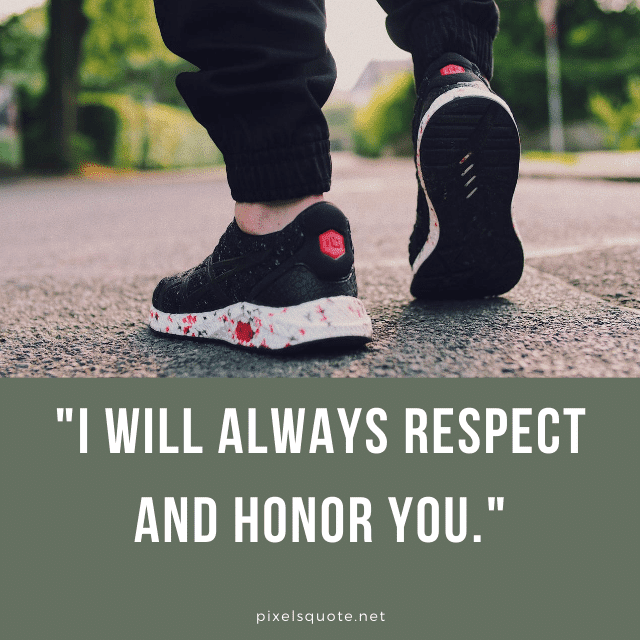 "I'm praying for you today. You've got this!"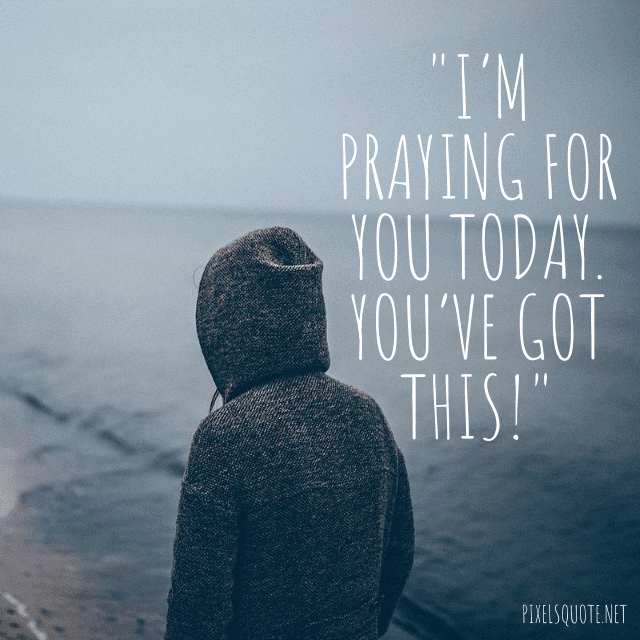 "I am so proud of who you are."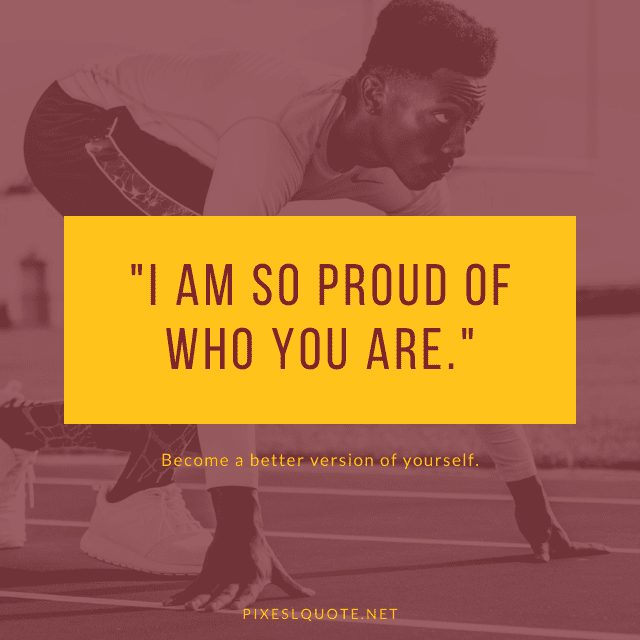 "I have complete faith in your abilities."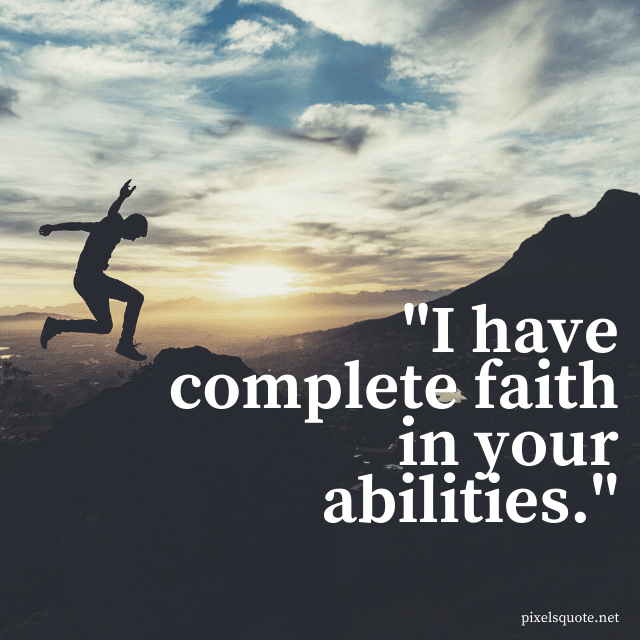 Don't forget to read Never give up quotes to encourage your man.
"Your arms are the only place I want to be."
"I feel so safe with your protection."
"You only have one life, make the best out of it."
"No one or nothing should stop you from achieving your dreams."
"I can't wait till you get home from work!"
"I admire your integrity and I know others do too."
"I love knowing that you want me."
"I am so proud of you." – the short encouraging word for men.
"Always prioritize on making the right choices."
"I love you more today than any day before."
"I can't wait to tell my friends how you helped me!"
"Let go and start over, nothing in the universe can stop you from doing that."
Encouraging words for him
Life is full of thousands of situations and there are times when we cannot avoid troubles. More than ever, that's when you have to know how to encourage him. Because when things happen, often he will feel bad and disappointed in himself.
Tell him that you understand what he's going through and that it doesn't diminish his value in your eyes. You can send these short and romantic love quotes for him to let him know that there is a place in your heart settled for him.
"The man who moves a mountain begins by carrying away small stones." – Confucious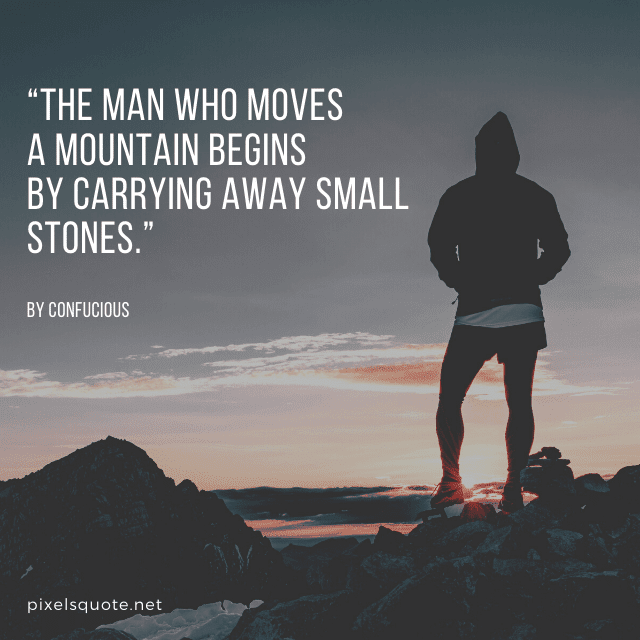 "Champions keep playing until they get it right." – Billie Jean King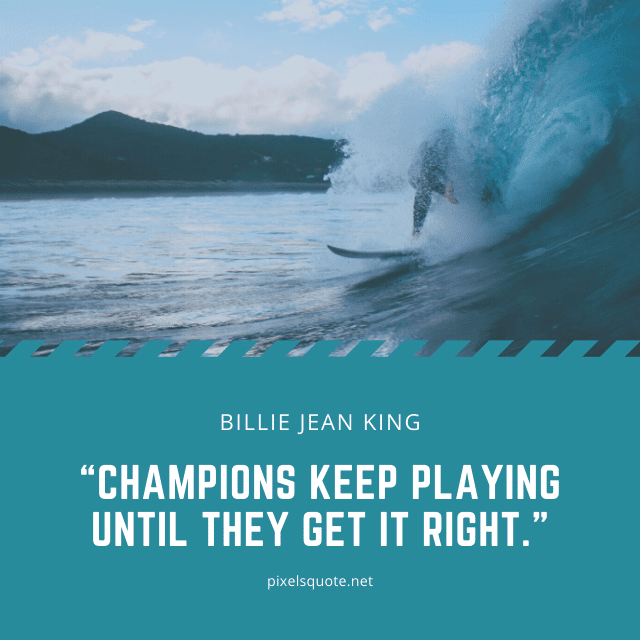 "All our dreams can come true if we have the courage to pursue them." – Walt Disney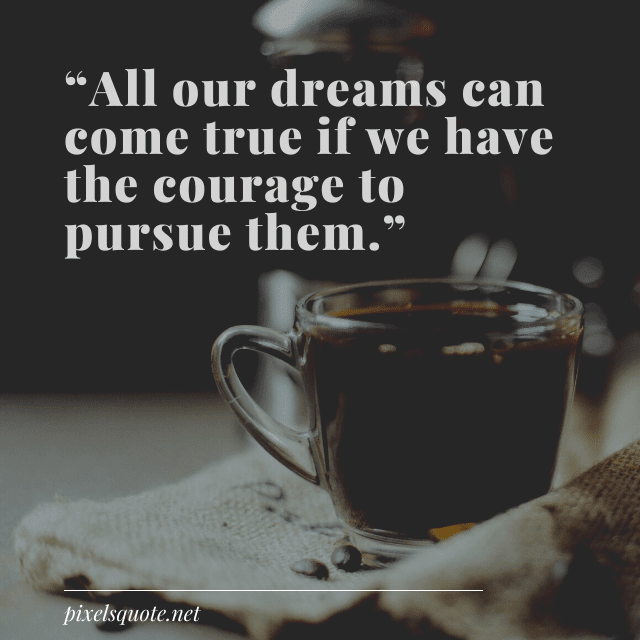 Pixels Quote has the collection of Following Your Dreams Quotes that will inspire him to succeed.
"Be not afraid of life. Believe that life is worth living, and your belief will help create the fact." ― William James
"Strength doesn't come from what you can do. It comes from overcoming the things you once thought you couldn't." – Rikki Rogers
"Do what you can, with what you have, where you are." ― Theodore Roosevelt's encouraging words.
"Happy is the man who finds a true friend, and far happier is he who finds that true friend in his wife." – Franz Schubert
"It is hard to fail, but worse never to have tried to succeed." – Theodore Roosevelt
"The best way to gain self-confidence is to do what you are afraid to do." – Swati Sharma
"A character cannot be developed in ease and quiet. Only through experience of trial and suffering can the soul be strengthened, ambition inspired, and success achieved." – Helen Keller
"Try not to become a man of success, but rather try to become a man of value." – Good word of encouragement for a man from Albert Einstein.
"Positive thinking is powerful thinking. If you want happiness, fulfillment, success, and inner peace, start thinking you have the power to achieve those things. Focus on the bright side of life and expect positive results." ― Germany Kent
Encouraging words for Husband
"You are my man!"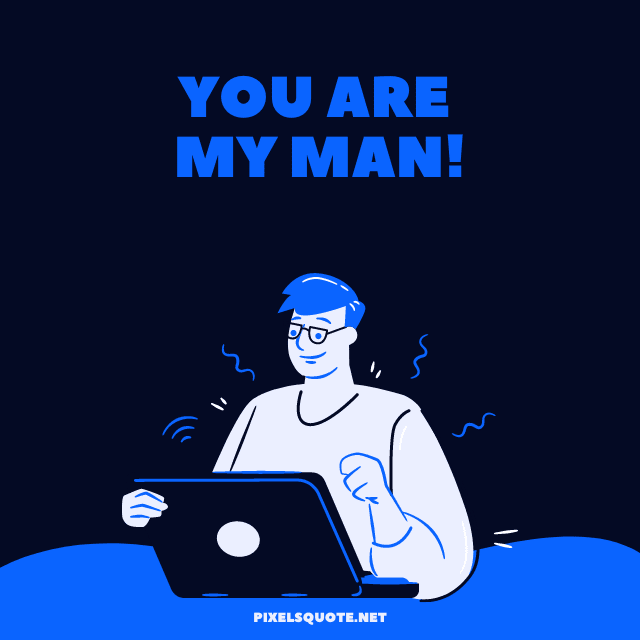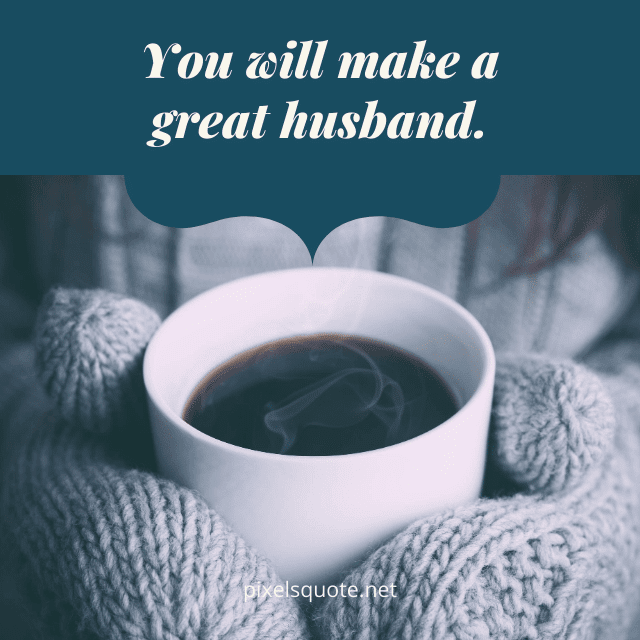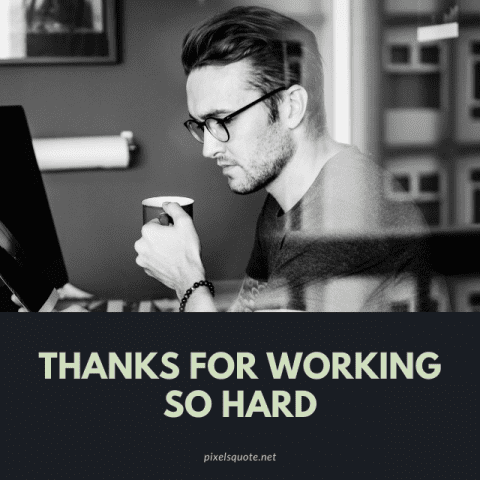 "I'm blessed you are my husband."
"I thank God for the love that we share."
"Life is more interesting with you by my side."
"Being your wife is an honor."
"Your strength gives me strength."
"Tough times do not last but tough people do"
"It is always a blessing to come back home to you."
"You know how to make me happy!"
"You are one handsome man."
"You're a great (are going to be a great) Dad!"
"I believe in you."
"I'm a better woman because you're my husband. I mean that."
"Thank you for thinking of me."
"Thanks for being a great husband!"
"God has my best in mind. That's why he gave you to me."
"I am so happy to have you as my partner."
"I know you trust me because I keep all your secrets safe."
"I love to cook for you and I enjoy making our home comfortable by keeping it tidy."
Short words of encouragement for men
"I am proud to be called your girlfriend."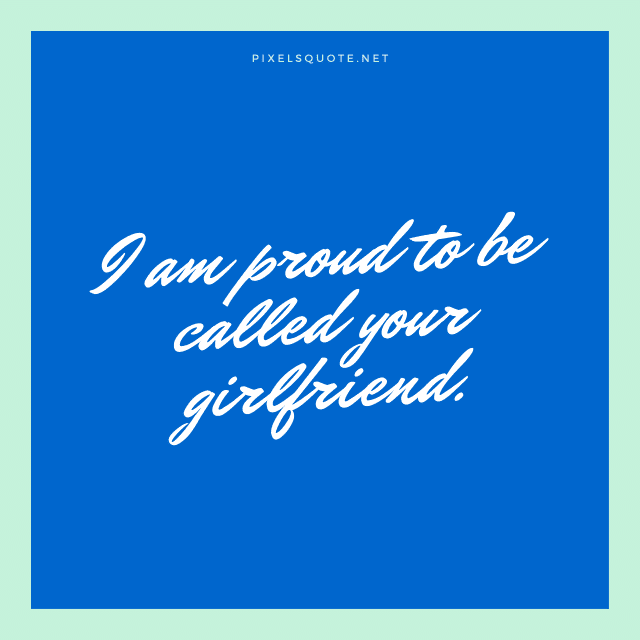 "I submit fully to you because I trust you completely."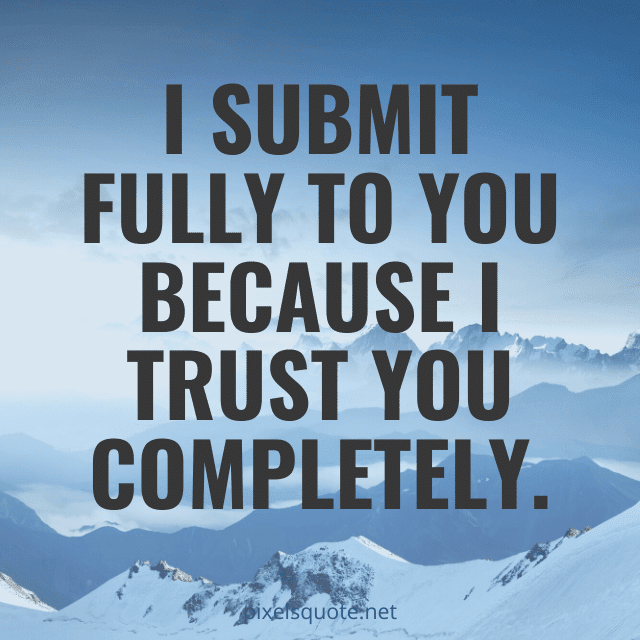 "We complement each other perfectly."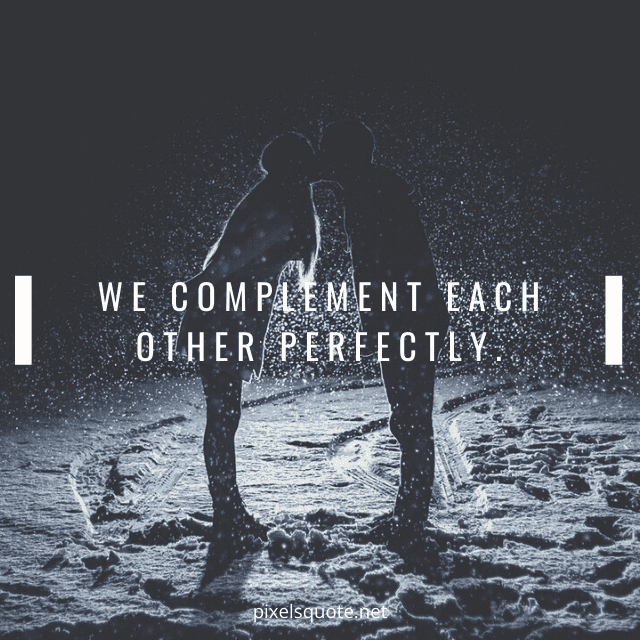 "I can't wait to experience the rest of life with you."
"Your love has made me a better person."
"I love doing things for you."
"When you hold me tight, I feel safe with you."
"I really appreciate the time you've taken out of your busy schedule to help me out."
"Your happiness makes me happy."
"I love being with you."
"When you listened to me, you made me feel loved."
"Every day my love grows greater and deeper for you."
Hope you enjoyed the compilation of encouraging words for men, for husband, for boyfriend, partner or some loved one!