If there is any symbol worthy of representing hope, none is more appropriate than the moment the sun rises. Following are sunrise quotes that we have collected from all over the world to especially send to our dear readers.
If there is ever a freshest moment, it is surely when the sun slowly peeks out from the eastern sky. Those gentle and pleasant rays of sunlight all at once make us feel as though our spirits have been renewed. Don't miss this article, because it will surely leave some positive thoughts in your mind about life.
Beautiful Sunrise Quotes
"When the sun rises, it rises for everyone."- Cuban Proverb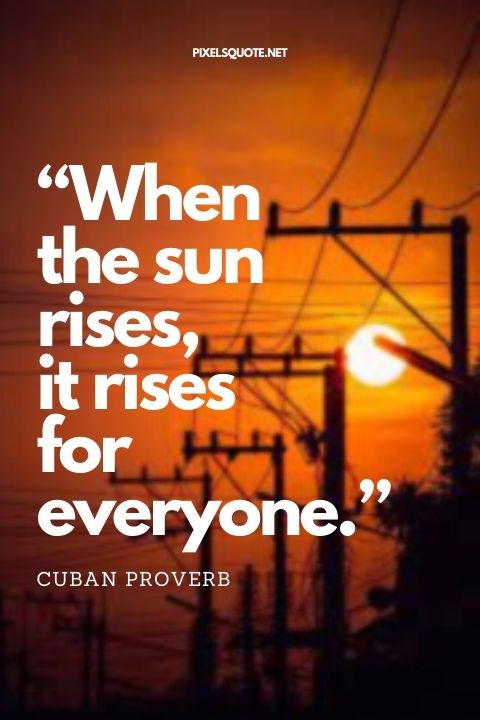 "O, Sunlight! The most precious gold to be found on Earth."- Roman Payne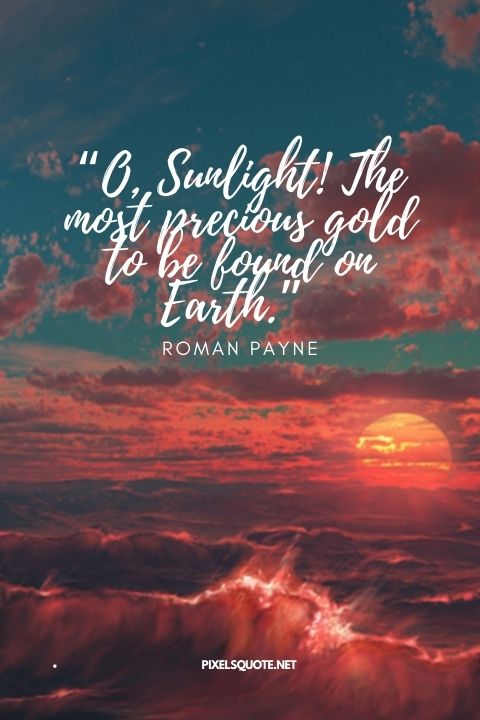 "I see God in a sunrise, not in repetitious ritual."- Karen Marie Moning, Bloodfever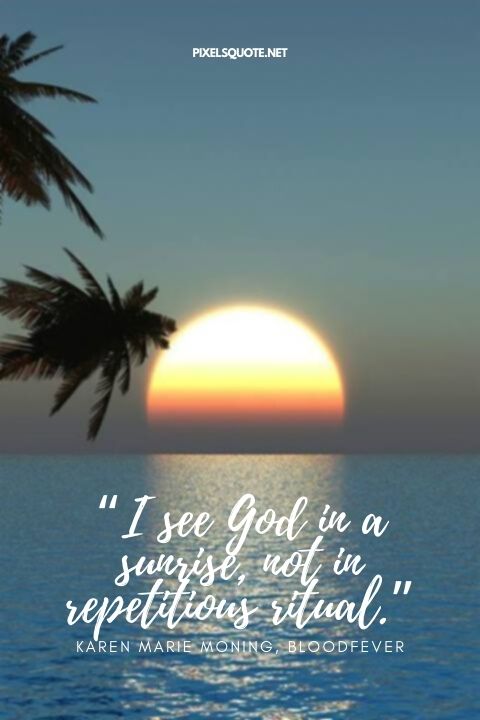 "The secret to a good morning is to watch the sunrise with an open heart."- Anthony T. Hincks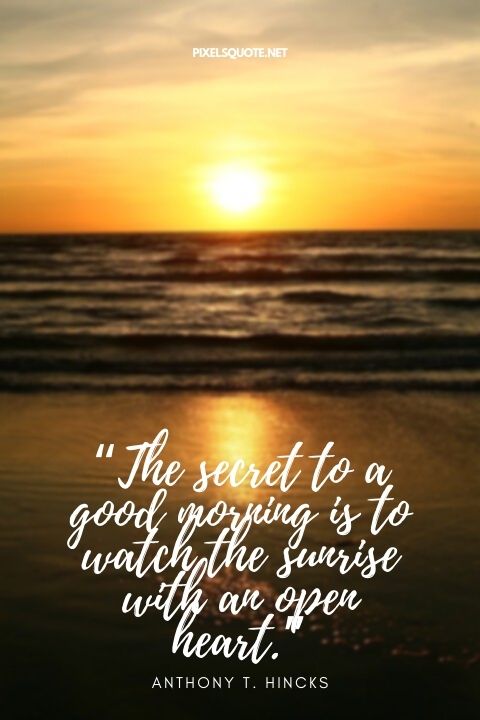 "It's almost impossible to watch a sunrise and not dream."- Bernard Williams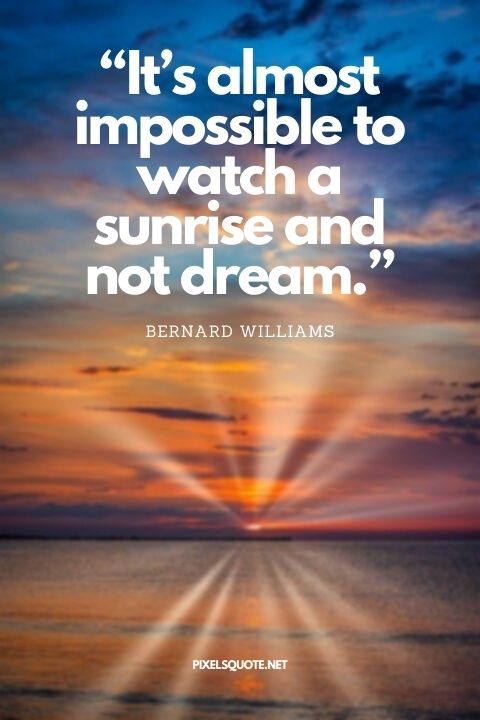 "If you are in a beautiful place where you can enjoy the sunrise and sunset, then you are living like a lord."- Nathan Phillips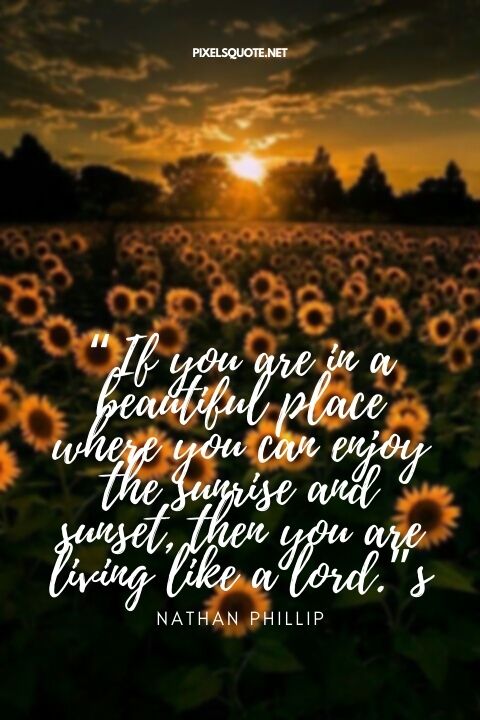 "Sunrise is the reminder that we can start new beginning from anywhere."- Rupal Asodaria
"Let the beauty of sunrise keep your heart warm."- Lailah Gifty Akita
"Each time I see a beautiful sunset or sunrise, I have to pinch myself because I can't believe that I'm awake and not dreaming."- Anthony T. Hincks
"I will always be that girl who gets excited when the sky turns pretty colors."
"At sunrise, the blue sky paints herself with gold colors and joyfully dances to the music of a morning breeze."- Debasish Mridha
"If I should capture the most beautiful sunrise, only then, will I stop capturing them."- Danikelii
"A faint blush below the horizon, as the first kiss from the Sun wakes the Earth from its slumber."- Meeta Ahluwalia
Sunrise Quotes from Books and Songs
"There is no one I would rather see the sunrise with than you."- Renée Ahdieh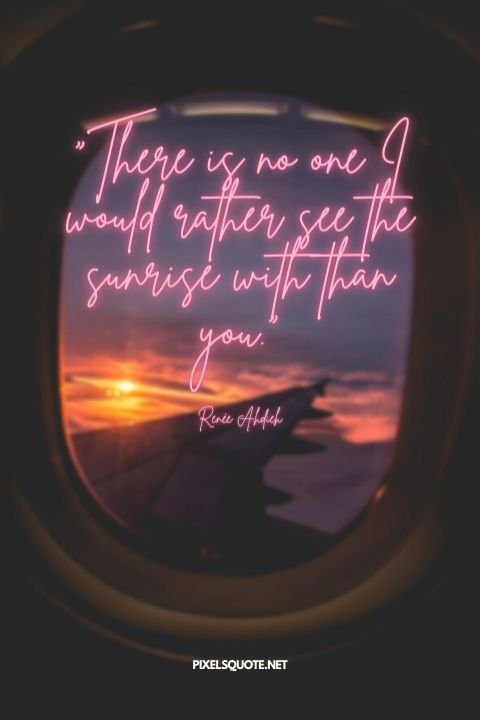 "The sun will rise, and we will try again."- Twenty One Pilots, Truce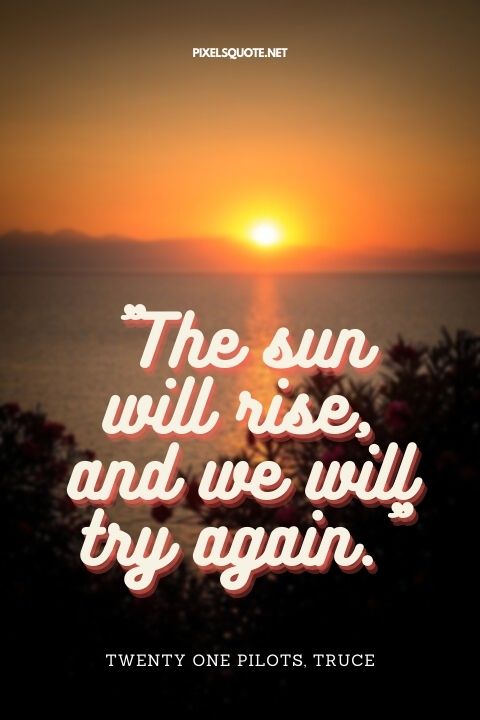 "I thought I wanted caprice and fire, but it turns out that what I really want is someone who will wake me up early so I don't miss a sunrise."- Jenna Evans Welch, Love & Gelato
"Love has no culture, boundaries, race and religion. It is pure and beautiful like early morning sunrise falling in lake."- Santosh Kalwar, Quote Me Everyday
"Observation: It would be awesome to fly in a superfast airplane that could chase the sunrise around the world for a while."- John Green, The Fault in Our Stars
"Sunrise is starting to feel like a guilt trip."- Kris Kidd, Down for Whatever
"Here comes the sun, doo-doo-doo-doo, here comes the sun. And I say it's all right."- The Beatles, Here Comes The Sun
"It's another tequila sunrise, Starin' slowly 'cross the sky."- Tequila Sunrise, Eagles
"Reach up for the sunrise, Put your hands into the big sky, You can touch the sunrise, Feel the new day enter your life."- Duran Duran, Reach Up for the Sunrise
See more: Book Quotes
Sunrise caption
"Wake up for the sunrise. Stay out for the moon."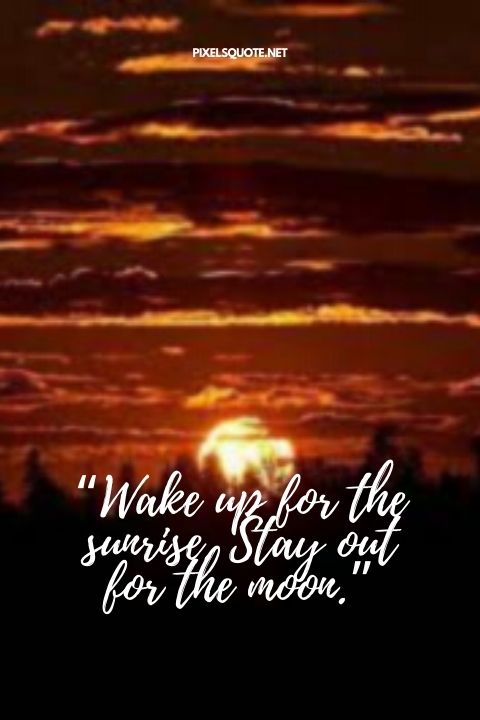 "Every day a million miracles begin at sunrise."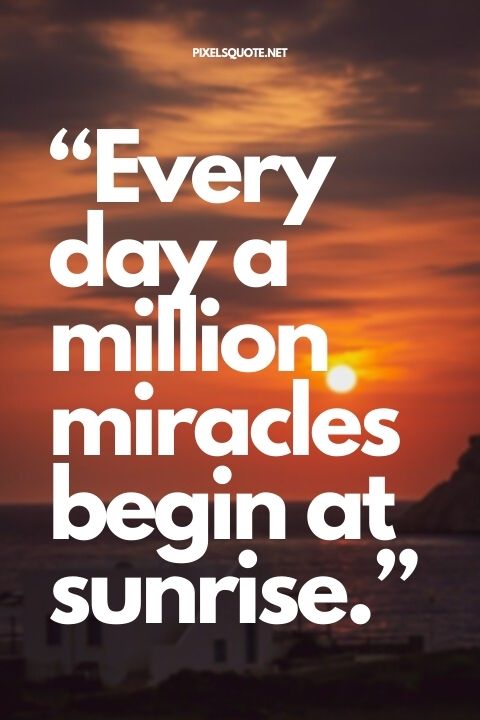 "Just like the days, no two sunrises are ever the same."- Jonathan P Lamas
"Every sunrise begins with new eyes."- Richie Norton
"Smile my boy, it's sunrise"- Robin McLaurin Williams
"My favorite combo: sunrise and coffee."
"Rise then shine."
"Another sunrise, another new beginning."
"My favorite color is sunrise."
"Let the Morning Sky shade be your favorite colour!" – Somya Kedia
"Let the Morning Rise with Your Smile!" – Somya Kedia
"Listen to the wind blow, watch the sun rise." – Fleetwood Mac
"It was a Sunday, an arsonist sunrise." – Markus Zusak
"Today, the sun will rise on all your doubts." – Marty Rubin
Sunrise motivational quotes
"It was harder to drown at sunrise than in darkness." – Edith Wharton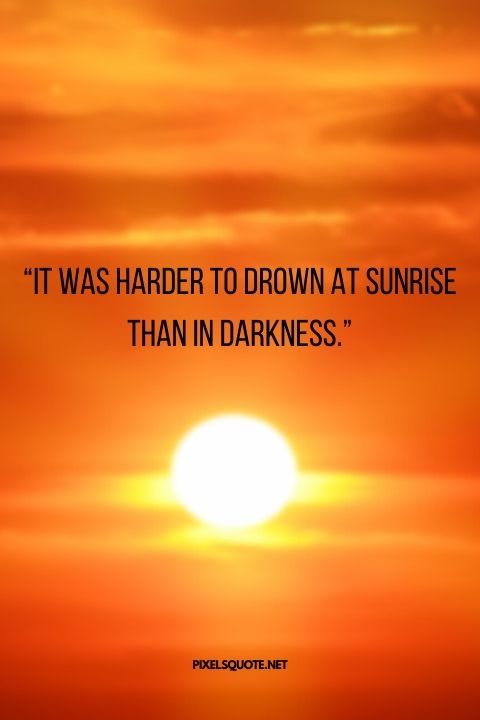 "Nothing can dim the light which shines from within." – Maya Angelou
"I wanted everybody to see a sunrise and be knocked out by the miracle of it, the world being created every morning."- Mordicai Gerstein
"The sunrise, of course, doesn't care if we watch it or not. It will keep on being beautiful, even if no one bothers to look at it."- Gena Amole
"If you want to be reminded of the love of the Lord, just watch the sunrise."- Jeannette Walls
"Rest but never quit. Even the sun has a sinking spell each evening. But it always rises the next morning. At sunrise, every soul is born again."- Muhammad Ali
"Even if you cover the whole world with darkness, you can never stop the sun from rising."- Debasish Mridha
"The sun will rise and set regardless. What we choose to do with the light while it's here is up to us. Journey wisely."- Alexandra Elle
"The sky takes on shades of orange during sunrise and sunset, the colour that gives you hope that the sun will set only to rise again."- Ram Charan
"Every sunrise is a new page of the book of your life, don't let it stay blank."- Jaume Puig Costa-Jussà
"As I woke up this morning, and I opened my eyes. I am very grateful to see another sunrise"- Charmaine J Forde
"You fool, what better motivation are you looking for in the morning than the incredible motivation of the morning sunrise?"- Mehmet Murat ildan
No one can take anything away from you because there is always a fire of hope in your heart. In despair, remember that the end of the night is always close to the beginning of the rising sun's rays.
Hopefully, these inspirational sunrise quotes will be necessary for those who need joy, motivation, and hope. If you read this article, it means that it is your message to start a new and hopeful journey. Check out our other articles on sun quotes and share them if you like them.
See more: Sunset quotes